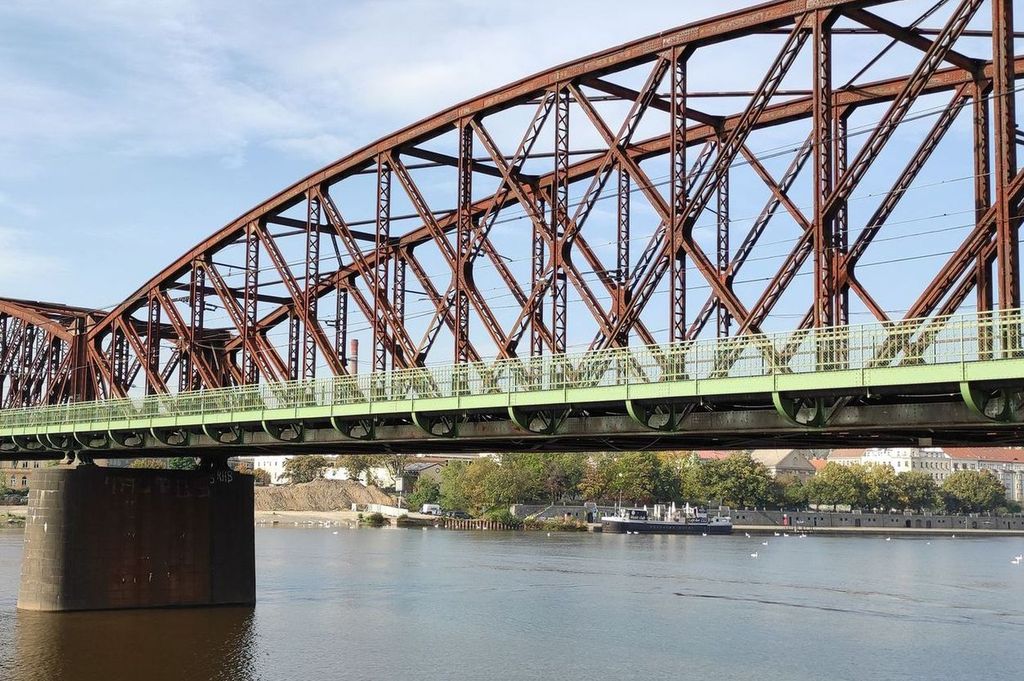 On November 20, 2020, static and dynamic tests of the traffic-important and highly publicized Vytoň bridge in Prague took place. We were invited to this time-consuming and technically demanding event by doc. Ing. Pavel Ryjáček.
Together with CTU and several other entities, the bridge was measured during the night using several technologies. The following were used: classic strain gauges, accelerometers, inclinometers, geodetic radar measurements, acoustic emission.
According to the prepared plan, two 87-tonne 363-ESO locomotives ran over the bridge all night. The results will be compared with a 3D model of the bridge processed by the finite element method.
Our solution
2 wireless accelerometer sensors for measuring acceleration (g) have been installed on the bridge for a long time, and for test purposes, one arch of the bridge was fitted with 10 inclinometers.
Advantages of the solution
 Easy assembly and disassembly –⁠ magnets.
 Low operating costs.
 Online data in graphs.
 Quick evaluation.
Customer: ČVÚT Praha; Realization: 11/2020
We will send you complete case studies to your email